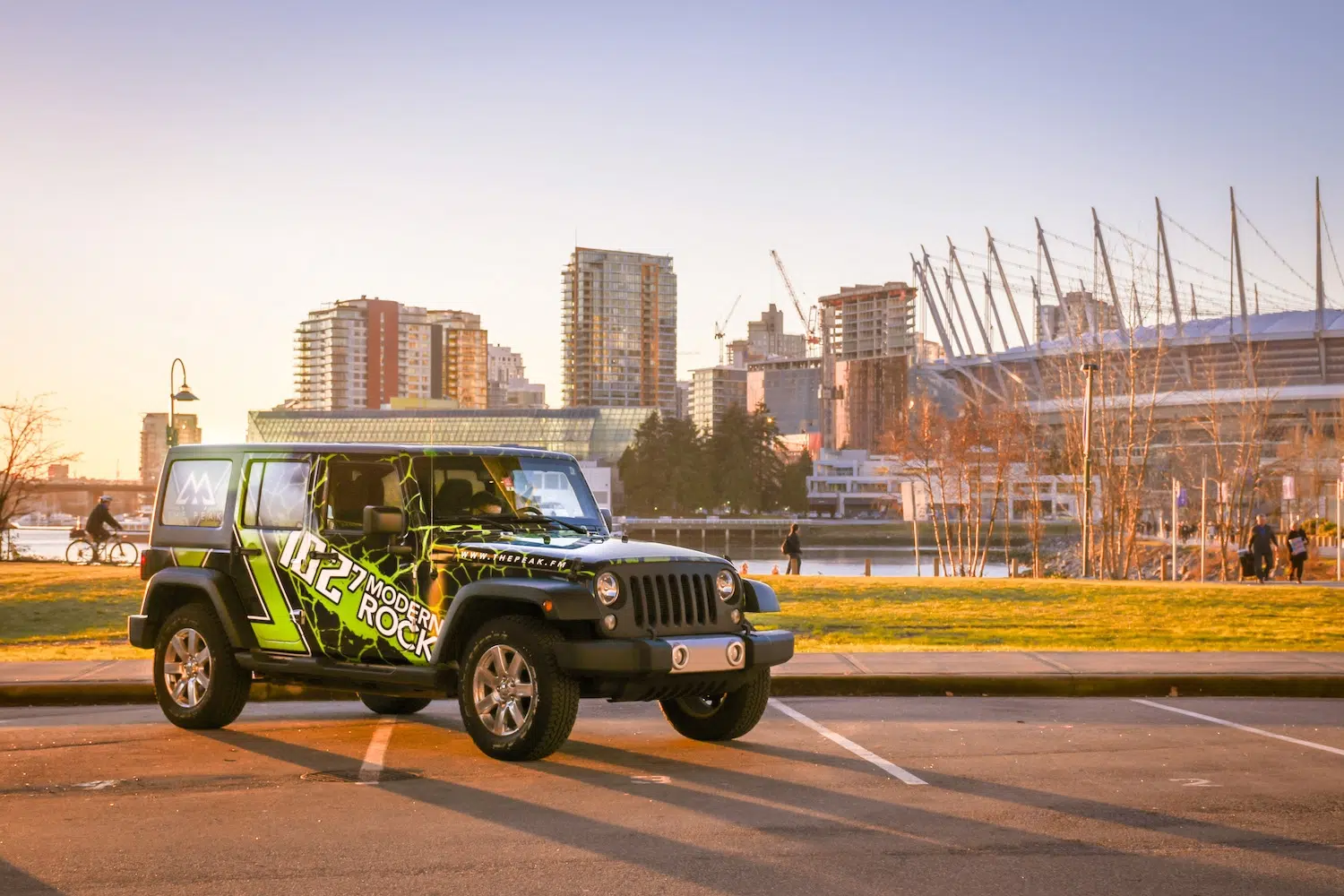 Meet Vancouver's famous PEAK Street Team!   You can find them at all the local festivals and shows.  Next time you see them make sure to say hi, they could hook you up with free stuff!
Find the 102.7 THE PEAK Street Team at events in our new 2018 Jeep Wrangler!
We'll be handing out SunRype snacks all summer!
Patrick
Hey y'all! My name is Patrick. I believe that laughter, good company, and great music are some of the key ingredients to the zest of life. I also believe that that's the opening line of my Tinder bio. I have been a part of the street team for the better part of five years and am looking forward to the next five years. I'm a retirement sports connoisseur, a self-appointed craft beer whiz, and the guy that's always a little too keen to know where the aux cord is. Come say hi!
Alyssa
Having gone through hair every colour of the rainbow, Alyssa's known to be kinda cool, but kinda strange. Talk to her about your favourite bands, she's probably in love with them too.
Bianca
You can call me Yonks! Self-proclaimed snack addict, napping expert, and big fan of the dad jokes. Might also be short, sarcastic and terrible at math.
Cassie
I'm Cassie and I have been a part of the Street Team since 2013. I love meeting all you listeners at the various events so don't be shy, come say hi! When I am not working I am in school (graduating in Spring 2018 YAY) or spending time in the outdoors. My favourite music experiences would have to be the festivals I have been to like Squamish Fest and Rockin' River.
Taylor
Oh hi there! My name is Taylor and I have been working for the PEAK since 2015. I'm a UBC Pharmacy student who loves music, tattoos, and meeting cool people like yourself. My favourite band is Glass Animals and the best show I've seen was Arcade Fire at Squamish Festival. A fun fact about myself is that I've had the hiccups every day for a year and a half.
Alexis
Hi, I'm Alexis. I love making new friends, being behind a camera, going on road trips, and of course, seeing live music. My favourite live music experiences include road tripping the west coast with my best friend to see her favourite band, and photographing Sasquatch Music Festival in 2017. I love hearing new music so if you have any suggestions, please share!