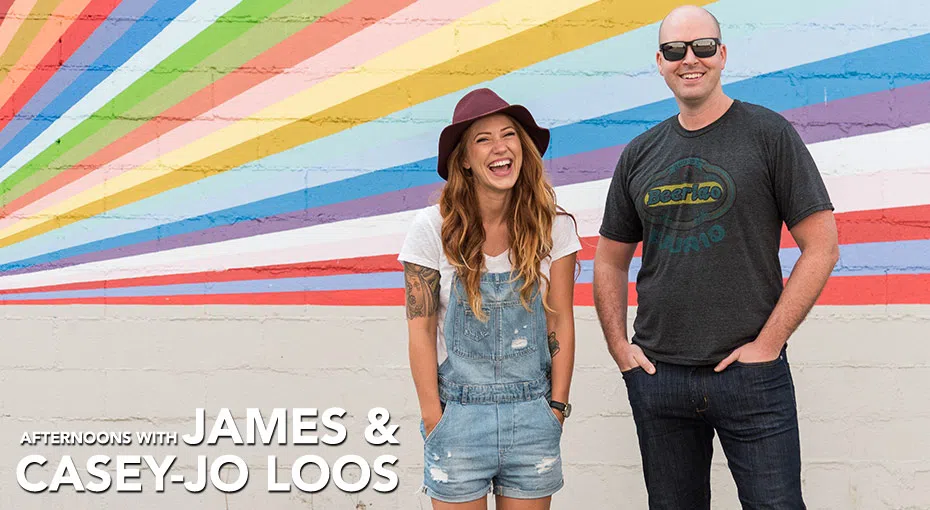 James Sutton and Casey-Jo Loos: Weekdays 2PM - 6PM
casey-jo loos… consummate story teller, ambassador of awesome, director of sass, rhymes with good times. I just wanna keep it real, make you laugh, think, and feel connected to the world around you while soundtracking it with incomparable tunes. always chasing vancouver sunsets and spewing verbal diarrhea affectionately called #ceejism. brevity not my strong suit.
James Sutton? Oh wow, that guy from Unbreakable, The Sixth Sense, The Fifth Element, Sin City, Pulp Fiction, 12 Monkeys, Die Hard  and Fast and the Furious works at THE PEAK?  No sorry that's' Bruce Willis and Vin Diesel. I think you're drunk.
The latest from James and Casey-Jo