There's something about sunflowers, and I'm not the only one that thinks so.
The Chilliwack Sunflower Festival kicks off tomorrow, Wednesday August 22nd, and runs until Sunday September 16th and it's guaranteed to be a picturesque dream.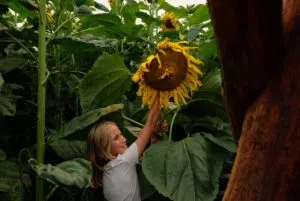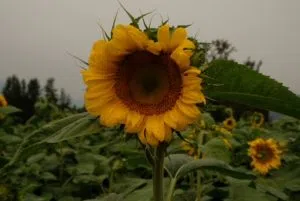 This is a brand new event for us in the lower mainland, lovingly grown by the same creators of the Tulips of the Valley tulip festival.
Visitors will wander through over five acres of sunflowers and be able to view some plants that reach twelve feet in height! The mammoth sunflowers are a sight you'll want to soak up! They also boast over 17 varieties of sunflowers. I thought I was a sunflower nerd, and it turns out I have not been doing my homework.
Bring your kids, bring your pups, but let's not make this newsworthy a la the Ontario sunflower fields that were run rampant. The most important rule is to be respectful, courteous to the flowers and land and others, enjoy your time, take photos, and connect to nature.
There are lots of photo opportunities for the sunflower lovers!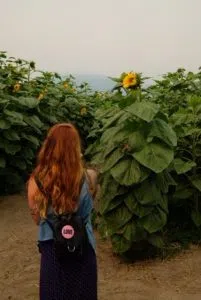 Can't turn around… definitely crying.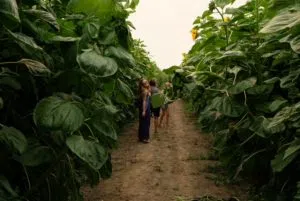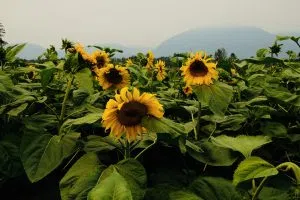 You can pick and cut sunflowers to take home from a specially marked u-pick field, scoop up sunflower themed gifts, enjoy cold beverages and snacks and more!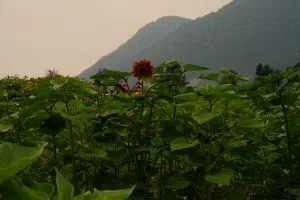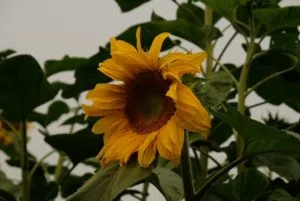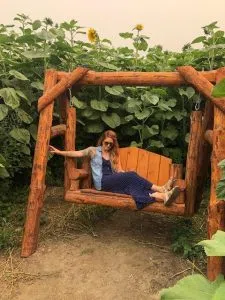 The flower faces still needed to totally open when I went for my preview, but it will soon be a golden field of dreams and not to be missed this summer. I was also delightfully surprised to stumble upon 20 acres of hops growing on the farm for craft breweries, which is also soothing to see and fulfilling to soak up.
You can purchase your tickets online here or at the door, cash and credit cards accepted. Find out more at ChilliwackSunflowerFest.com.