It was Friday July 5th when I hopped in the PEAK's new JEEP Wrangler with my buddy Graeme for a weekend of Sasquatch hunting, camping, and beer pong in the majestic woods of Squamish, BC.
With rain in the forecast and since we were going to be the first ones to our super secret campground we were volun-told to set up everyone in our groups tents. This means the JEEP Wrangler was loaded with tents, beer, ice,coolers,beer, firewood, beer and all the other supplies we needed. The JEEP handled it no problem.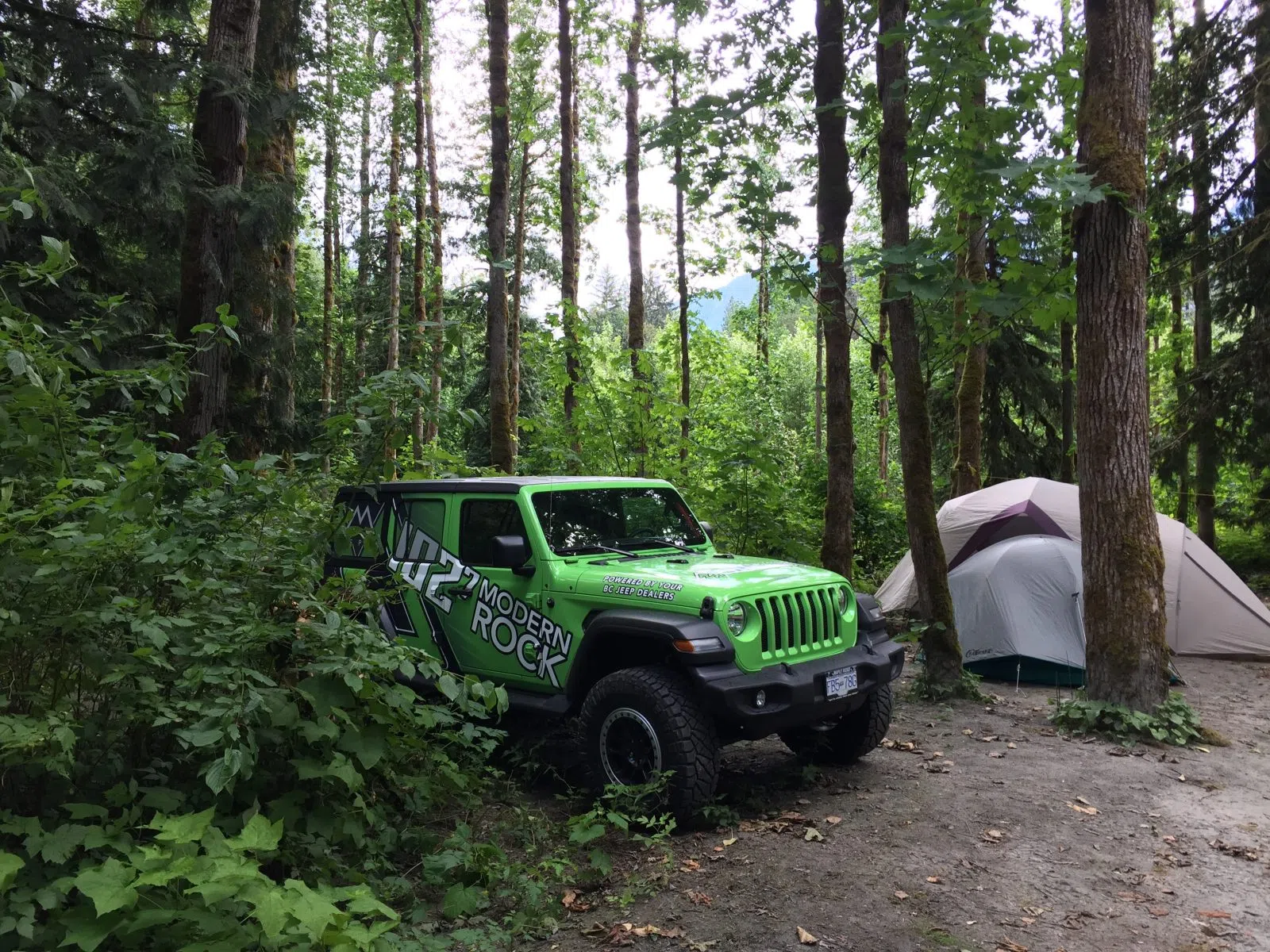 For a big vehicle navigating my way through Gastown after picking up my co-pilot was easy.  The Wrangler has great handling for those narrow downtown Vancouver roads. Once we got onto the Sea-To-Sky Highway it was a breeze.
My old iPhone 6 battery was at 40%  at 10am when we left downtown. Fortunately there was a USB input right in the centre console of the JEEP with Apple CarPlay. This made those last minute "what do I bring?" calls and texts much less stressful.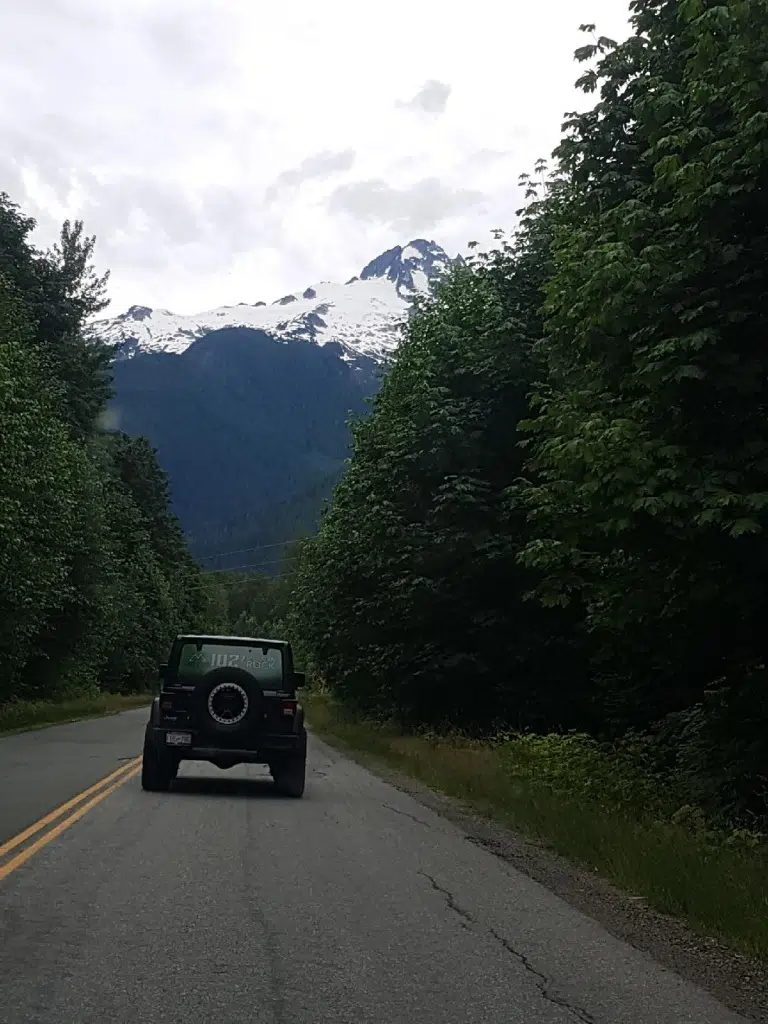 Once we arrived to Squampton with all of our gear the JEEP doubled as a bear cache, stereo, charging station and safety deposit box.
Along with a few of my closest friends I invited out Tyler & Lynch from PEAK Mornings to come out for their first BC camping experience. I set up Lynch's tent, we went "Sasquatch hunting" together and even I cooked all of Tyler's meals for him. All in all it was a great weekend in the woods and having a sweet JEEP Wrangler to get us down a dirt road with all of our gear was icing on the cake.